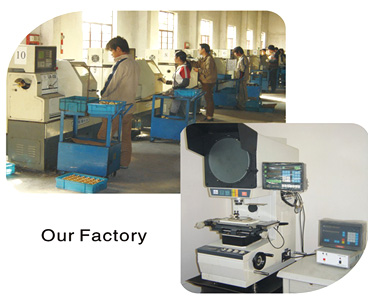 In today's manufacturing environment, companies are feeling the persistent pressures of increasing raw material and labor costs. As a result, more companies are starting to think globally in order to stay competitive. The realization that an international supply chain would be beneficial to U.S. manufacturers is as obvious as it is inevitable. The biggest obstacle is knowing how and where to start.

The Asian Resourcing Group was established to help companies face this obstacle. We are an integrated company with the ability to manufacture complete products as well as source components parts and sub-assemblies for a variety of industries. Our engineering staff is trained to work with both sides of the supply and demand equation. In short, we make sure that there is good communication and that expectations are established and met.
Initially, our success was attributed to our ability to provide quality parts at a competitive price. However, it has been our ability to effectively and professionally communicate information between the supplier and customer that has driven our success. We hope that you give us the opportunity to see if we can help you too.
Service Pledge:
• To find the most suitable supplier for your products
• To assist you in the development of new and existing products
• To perform full process inspections throughout the manufacturing cycle
• To deliver your products on a timely basis